Violoncelles Mirecourt neufs Aubert
This post is 6 years old. It is starting to date but is not necessarily obsolete. Read it with his age in mind! Thanks.


La société Aubert a été créée en 1865 à Mirecourt dans les Vosges, où se trouvaient les ateliers de lutherie de l'époque, et se trouve être la première fabrique à produire des chevalets pour instruments à cordes à grande échelle. Aujourd'hui encore, les chevalets Aubert sont connus dans le monde entier pour leur excellente qualité.

Depuis quelques années, la société Aubert s'est également lancée dans la fabrication d'instruments (violons, altos, et violoncelles), dans la tradition des grands luthiers de Mirecourt.

Vincent Morin, chef d'atelier chez Aubert et issu de l'Ecole de Lutherie, s'inspire en particulier de Jean-Baptiste Vuillaume (1798-1875), aujourd'hui considéré comme le meilleur luthier français du

XIX

e siècle. Vuillaume s'inspirait lui-même de l'école de Crémone, autant dans son souci du détail et son exigence de perfection que dans l'amélioration de la sonorité par le choix des bois et son travail de précision.

En plus d'être naturellement faciles à jouer, les violoncelles Aubert sont des instruments au son ample et puissant, qui sauront séduire à la fois par leur profondeur dans les graves et la chaleur de leurs aigus.

Nous les proposons maintenant depuis de nombreuses années, et nous avons toujours été très satisfait du sérieux de la lutherie et de la qualité sonore. Nous essayons d'en avoir en permanence, n'hésitez pas à venir les essayer !



Violoncelle Jean-François NICOLAS : 8500 euros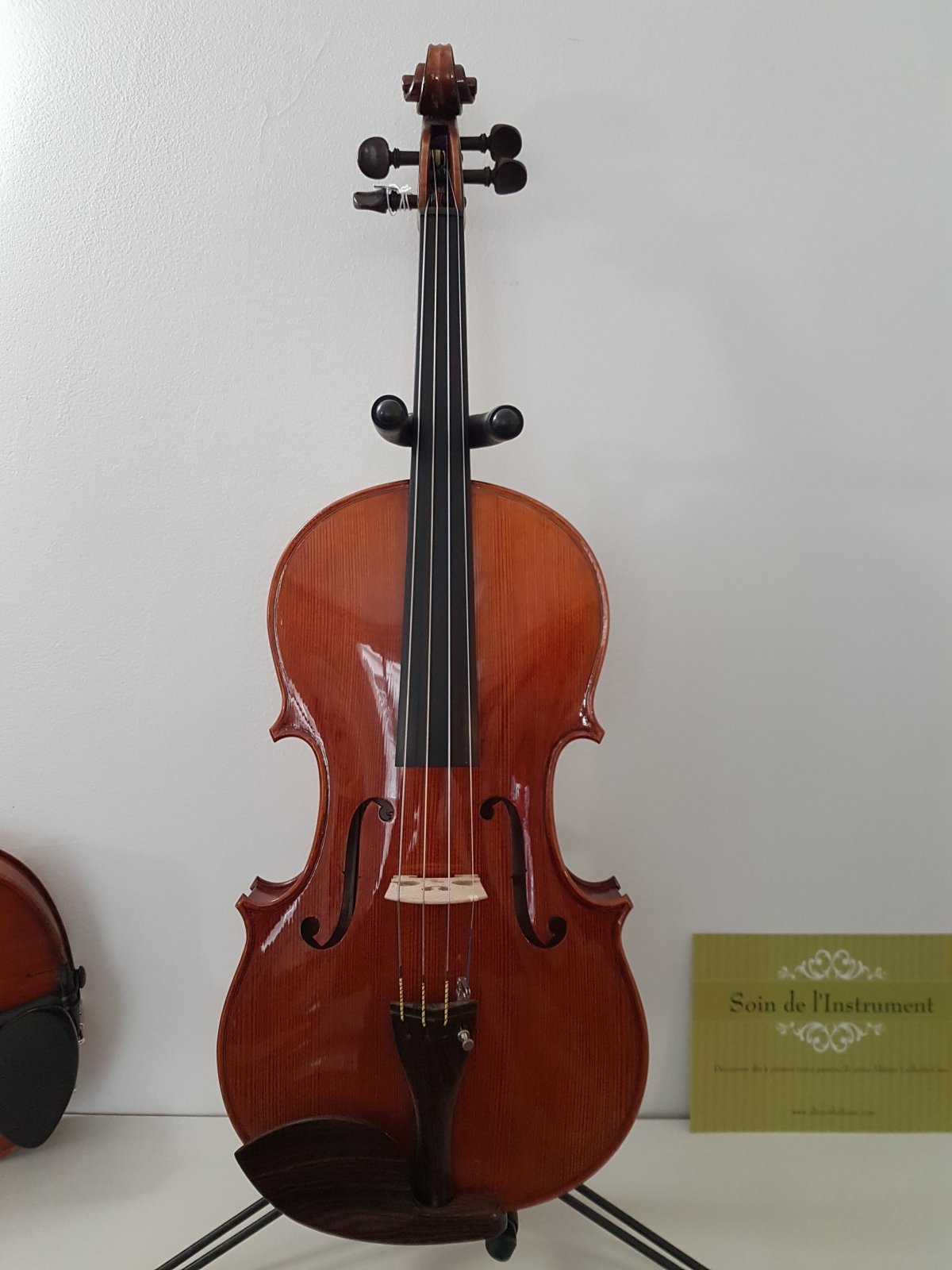 Alto Georges MICHEL : 3800 euros